Good Old Geek – The Best Website Development Company in Surat and Best Digital Marketing Agency in Surat.
Good Old Geek – IT Services
Why Choose Good Old Geek?
You need an Experienced and Expert team to help you digitize your business because you deserve the best. WHAT WE DO?
Being the leading website designers, we don't limit ourselves to one category, but we have a plethora of services for you.

Branding
Our consistent, competent, reliable and quality branding will make your brand an actual brand.
Graphic Designing
Get Conceptual, eye-pleasing and pixel perfect images and videos.
Content Writing
We deliver technical and non-technical content for all the niche.

Social Media Marketing
Our out of the box approach converts maximum social media users to customers and also inflate your online presence.
SEO
Outcast your competitors by ranking good on quick searches over the search engines.

Website Development
Grow and digitize your business with professional, dynamic and responsive websites which we develop.

Mobile App Development
Get resourceful Android, iOS, hybrid mobile applications and create good impression among your clients.

Customised Software Development
We develop effective and astounding customised softwares which will help you smoothly run your business operations.
Digital Visiting Card
Whether it is mobile phone or desktop, our creative digital visiting cards will woo your customers.
OUR CUTTING EDGE TOOLKIT
We choose the best tools to develop customized solutions befitted for specific client needs.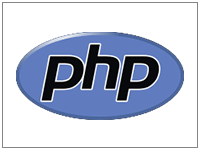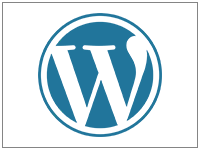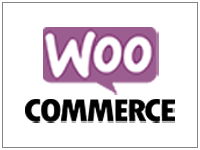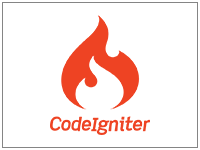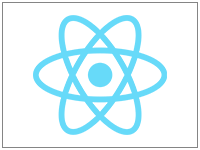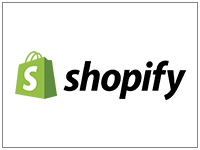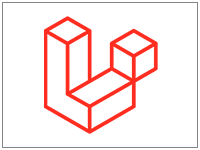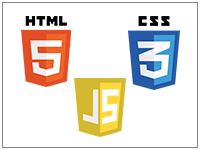 OUR PROCESS
We believe that a pre-formed process can help deliver the projects efficiently and on time.

Discuss

Plan

Development

Testing


Launch


Promote
Our Approach
The first step in the social media marketing is the discussion with client and identifying their objective. Secondly, we create appropriate content and designs which first gets approved by the client and then is posted. At the month end a report is prepared of the work done in the whole month. This process has helped us handle some big brand's social media.

Discuss


Identifying objective


Creating content

Client approval

Digital ads


Monthly report
Good Old Geek Blogs
We at Good Old Geek likes to keep you updated. Check out some of our recent blogs to stay updated.
In this digital era, we all are bombarded with advertisements 24/7, especially after the pandemic, when all brands have come online. Now advertisements are not limited to television or banners, but it has expanded to [...]
CMS is a very huge topic with many technicalities. Let's start with What is a CMS. CMS, in simple words, means a Content Management System that manages and organizes content without a connected front-end display. [...]
React Native is a popular JavaScript-based mobile app framework that helps you build natively-rendered mobile apps for iOS and Android. It was founded by Facebook in 2015 when they were finding it difficult to manage [...]
What Our Client Says
Kyara Vasava
March 1, 2022.
Best website development company... We loved the work and support given by good old geek...
devanshi ankhad24
February 27, 2022.
Tejas and Nilomi are both experienced developers in Surat. I wanted to develope a React Native mobile application. Recommended!
paresh ankhad
February 27, 2022.
Good developers of Mobile Application Development and cloud based software. Nice IT company in Surat.
rahul contractor
February 27, 2022.
Best IT Company in Surat. I had contacted them for website development and social media and they are truly experienced and efficient. Really recommend them!
Saifullah Motiwala
February 24, 2022.
Best website development company in surat... recommended to.all...
Ellis Harvey
February 16, 2022.
I did my research around looking for a particular company that has the potential to create, design, and optimize my website & i crossed paths with Good Old Geek. Thanks to their knowledge, experience, and determination our website looks great and functions really well. I will recommend anyone who is looking for a customized website to contact Good Old Geek.
Bryna Shah
February 14, 2022.
There are many marketing agencies to choose from, but Good Old Geek's social media services are the best. They created appealing and engaging content and up-to-the-mark advertising campaigns that brought out results. They have an outstanding team of social media marketers who are constantly in touch with the digital world with full knowledge of the latest trends. I am very happy with the services and would highly recommend you to everyone. Best digital marketing agency. Thanks.
Ashvi Gandhi
February 13, 2022.
GOG had all the answers to my questions. They are a one stop solution for website, graphics and branding. I really like my experience with them.
Aakash Mehta
February 13, 2022.
best digital marketing agency....
Home Fitness Distributors
December 9, 2021.
Highly Recommended !! Quality work, best staff. Overall satisfied with the service provided.
Our Happy Clients
We love what we do and our clients loves us for the same.